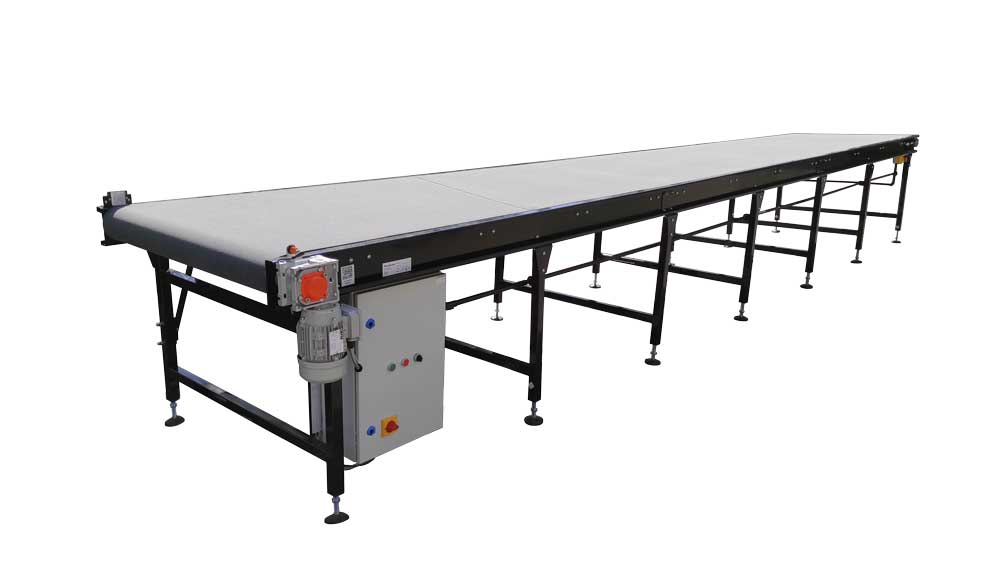 Custom-made bespoke conveyors are designed to suit your application
Our aim is to provide you with reliable, 'plug and play' conveyor modules that reduce installation time, and therefore reduce downtime.
However, we understand that sometimes your conveyor needs can be very specific. For this reason, we can design fully custom conveyors built to your exact size, using the materials you need, with the controls and functionality and accessories that you require.
Read below to find out more about the Bespoke Conveyor manufacturing service we provide.
Please get in touch if you have any questions, or visit our Frequently Asked Questions page.
Fast Delivery
We offer fast delivery on all standard conveyor modules
Bespoke Conveyors
End diameter: As required
Drive Type: As required
Drive position: As required
Belt Type: As required
Frame material: Mild steel or stainless steel
Conveyor finish: Painted or 2b Stainless steel
Conveyor widths: As required
Conveyor loading: As required
Support detail: As required
Options: As required