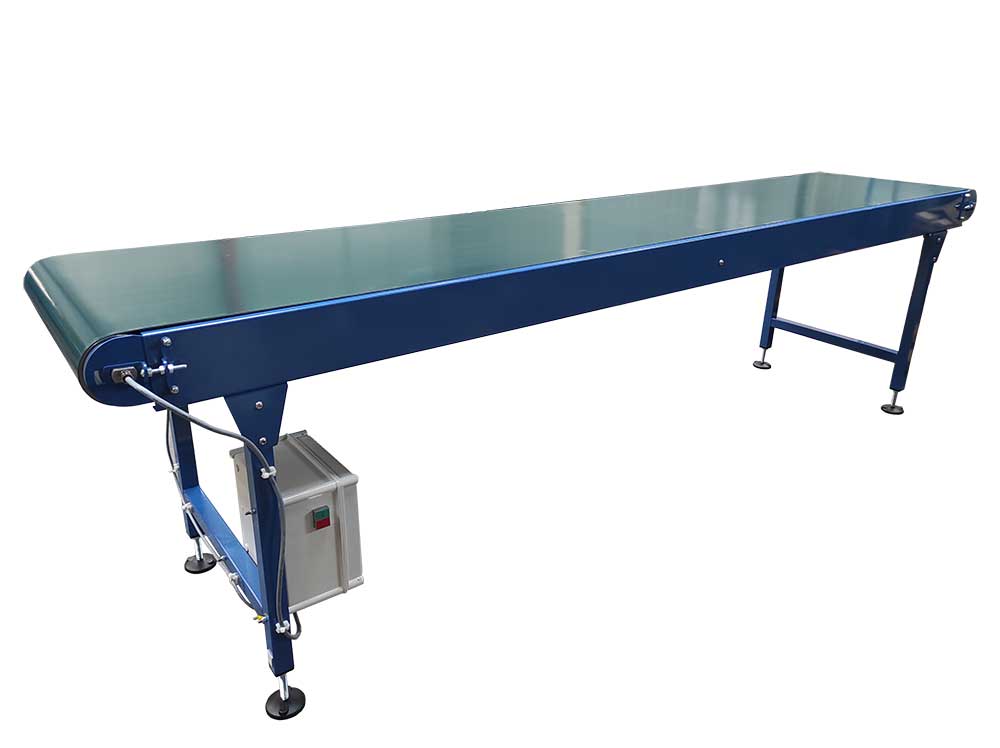 We've taken the headache out of conveyor module installation, just position and plug in and your conveyor is ready to go.
Our aim is to provide you with reliable, 'plug and play' conveyor modules that reduce installation time, and therefore reduce downtime. We ship conveyors fully assembled, wired, and ready for work.
However, should you require your conveyor in separate parts or unwired ready for incorporation into your existing conveyor system, we can do this too.
The B-Series is a set of standard medium-duty belt conveyors that we have been manufacturing since 2001. All B-Series conveyors have been proven time and time again in both simple transport and full production line environments.
Read below to find out more about each model in the B-Series.
Please get in touch if you have any questions, or visit our Frequently Asked Questions page.
Fast Delivery
We offer fast delivery on all standard conveyor modules
B80 Belt Conveyor
End Roller diameter: 80mm
Roller materials: Polypropylene
Drive Type: Geared motor or drum motor
Drive position: End drive, Underslung
Belt Type: 2ply PVC (food grade), Conveyor belt options available
Frame material: Painted Mild steel or Stainless steel
Conveyor finish: RAL 5010 - Other colours available Stainless steel 2b
Conveyor widths: 80 to 600mm
Conveyor loading: Up to 20kg/metre
Support detail: Welded 'H' section (+/- 50mm)
Electrical options: Start/Stop, PEC panel, No electric control supplied
Accessories: Sideguides (fixed or adjustable), Quick release belt, Swan neck & nose over, Castors