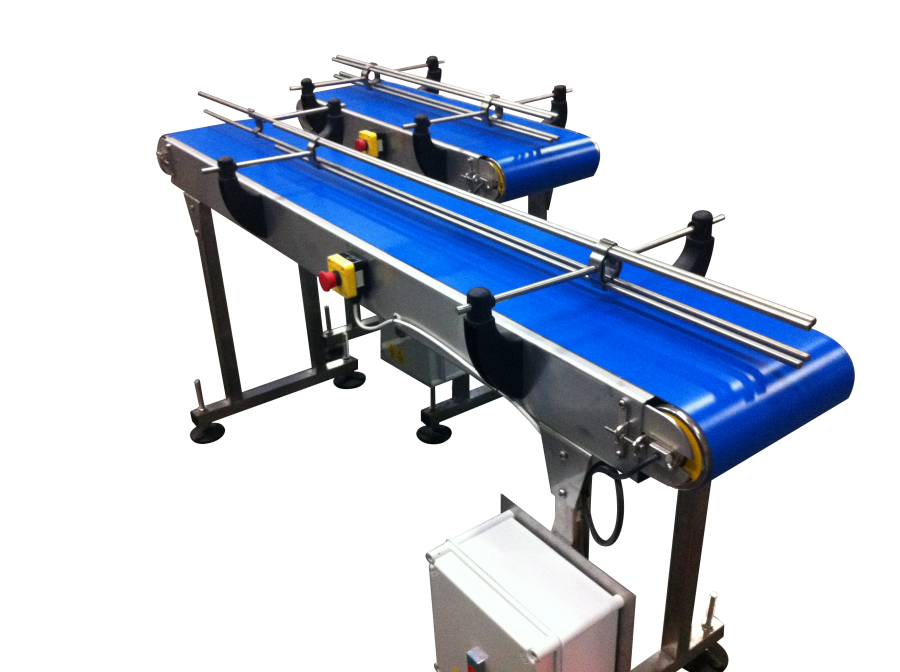 Belt conveyors, manufactured by SPG conveyor systems are ideal for the integration into machinery systems, or as stand alone units.
Our aim is to provide you with reliable, 'plug and play' conveyor modules that reduce installation time, and therefore reduce downtime. We ship conveyors fully assembled, wired, and ready for work.
Each belt conveyor is manufactured in our UK factory using quality components coupled with largely standard (proven) designs to produce reliable, low-maintenance conveyors.
From a single conveyor required urgently to a full conveyor system, we are the ideal partner for the manufacture of belt conveyors to suit your specific requirements and are able to offer a full white label service for reseller customers where required.
All our conveyors are supplied with an 18 months manufacturer's defect warranty and we are able to offer a full onsite service to support conveyor products.
Please contact our sales team for a free competitive quotation.
Fast Delivery
We offer fast delivery on all standard conveyor modules
B-Series Standard medium duty belt conveyors – This proven design, manufactured since 2001 has proven its reliability and durability. With applications from a simple transport conveyor to a full production line. This conveyor is available with durable powder coated mild or stainless steel fames and legs and a wide choice of belts and drives dependent on application. With widths from 300mm to 1200mm and lengths from 500mm to 15000mm.
T-Series Positively tracked medium duty belt conveyor – Designed primarily designed for sideload and wide belt applications, Driven using gearbox motor end drive. Ideal for production lines and transport conveying. Construction from powder coated mild steel frames with a wide choice of conveyor belts. With widths from 300mm to 2200mm and lengths from 500mm to 10000mm.
M-Series Light duty belt conveyor ideal for the conveying of light or small parts. Ideal as stand alone units or to be integrated within wider automated machinery or systems. With frames manufactured from powder coated mild steel or stainless steel for food and pharmaceutical applications and 20mm, 25mm, 50mm & 80mm end rollers. Available widths from 60mm to 600mm and lengths from 500mm to 6000mm.